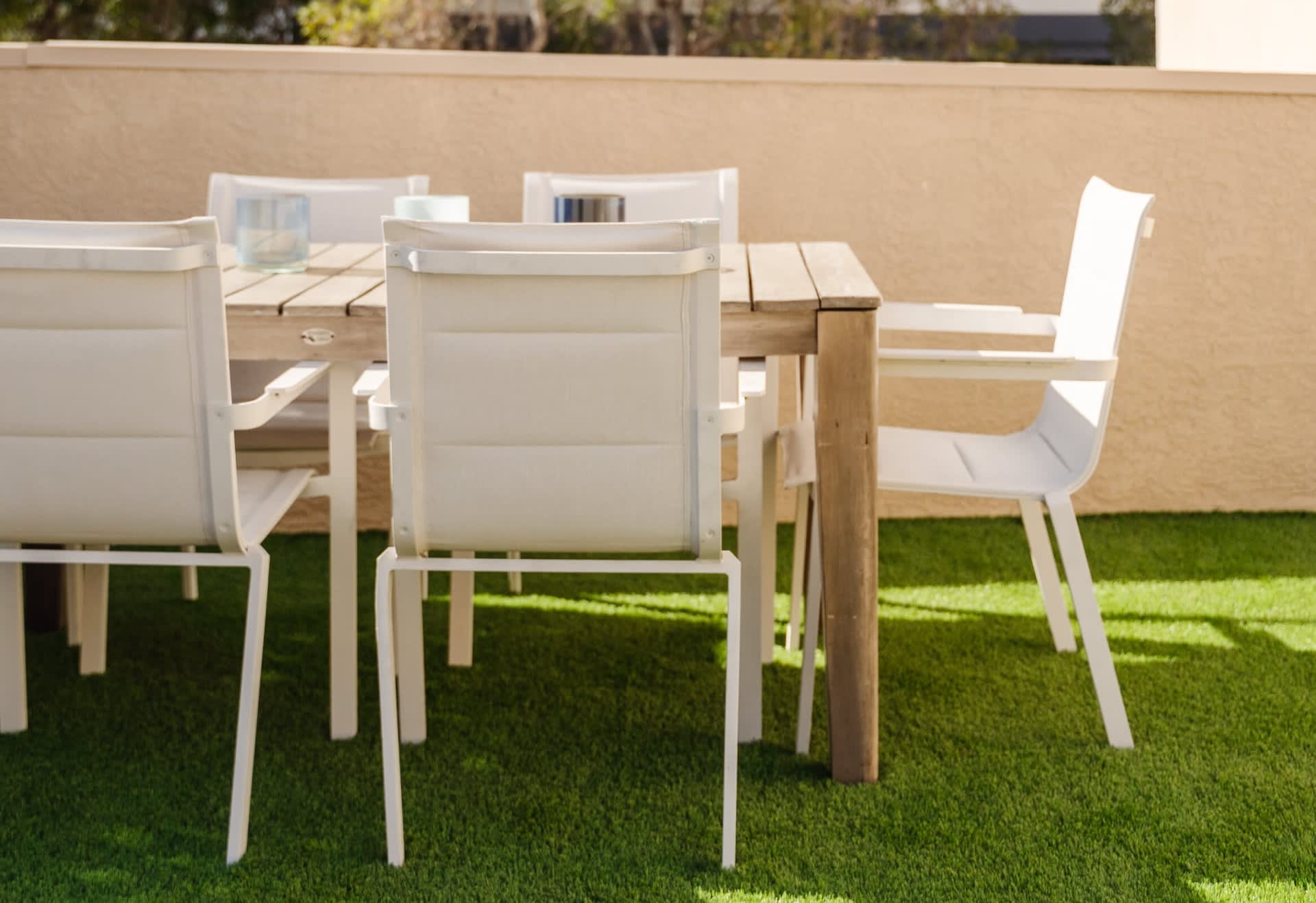 Not all deals are as smooth as 725 Jacon Way. This story has it all, multiple offers, an escrow fall-out, a low appraisal…twists and turns! Ultimately we were able to relaunch this successfully to reach a great sale price. Here's how we did it:
Identified the WOW factor of the unit and leaned into it hard making sure to feature it across marketing channels.
Gave special attention to the LA aesthetic and made sure that the photos were reflective of the vibe of the buyers looking at the property.
Approached roadblocks as seasoned, experienced, solutions-oriented agents and offered solutions.
"Can I pick your brain?"
"Sure!" I had just answered a call from an old friend who moved away to San Diego to pursue her blossoming career.
"So you know my sister is my agent…"
"Yes! And she's a great agent, she's in San Diego right?"
"Yes…and my property in LA has fallen out of escrow!"
"Ahhaaa…what's going on?"
My friend S had an amazing condo in Westwood with a loft and it was not selling. She had listed it in winter and had offers right away - I remember I actually brought a client by to check it out myself so I'd been inside a couple of times. It had since fallen out for various reasons that basically amounted to bad luck.
Her sister is an AMAZING agent out of San Diego (seriously, if you need a SD agent I will hook you up with the best of the best so don't be afraid to ask for out of area recommendations) and knew that to get this beauty sold we needed to relaunch and refresh the listing. She also knew the importance of having a local agent with strong relationships and market knowledge involved in the deal - also, it is hard to agent remotely - it's not a very remote job! lol and so that's where I came in. Together the two of us worked together and crafted a relaunch based on the original agent's knowledge of the property, and my area and presentation expertise.
Our goal with relaunching this listing was to add value that would translate into offers right away. We did not want to sit on market as S had other life plans to get to! I focused on the condo's best feature - its roof deck - which honestly was looking a little lackluster in winter. I convinced S to invest in high-quality turf for the deck - in the pandemic we needed to give the urban LA buyers what they were so craving - GREEN!
I brought in new photographers that shot the unit with fresh eyes, and even though we didn't tweak the staging that had already been installed (that would have been $$$ for the client) we made the unit FEEL different across our marketing channels. It was hitting the right note for the buyers.
After launch, I made sure that either myself or one of my fellow team agents was present at every showing. The unit had some great features that were important to highlight in person and this way I could make sure S and my co-agent in San Diego were always getting feedback on how the showings were going. When you're a seller and your property isn't selling it's reasonable that you could feel anxiety around the sale - I find the only anecdote to anxiety is information. The more you know, the more you know. Ultimately, we received multiple offers over-asking and our seller was thrilled!
You think that would be the end of the story, but this is real estate and it's not an easy business folks (again why it's critical to hire an agent who can get creative and is always ready to solve the problems that will inevitably pop up because most transactions this large and emotional can be complicated). After the appraisal, we got the news that the unit had not appraised - meaning an independent appraiser thought the true value was lower than our contract price after multiple offers and the buyer would not be able to get a loan for the purchase price based on his assessment. We had the appraiser there with comparable sales and a clear path to value however, we were also significantly high on a price per square foot basis. That value was more than justified by the unique outdoor space the unit featured, which wasn't included in a price per square foot calculation (this isn't HGTV and there's a lot more to valuations than that metric or any online algorithm) but alas the report did not agree.
So now what? Does the deal fall apart? No! We weren't going to let that happen.
The buyer and seller negotiated and ultimately settled on terms and price that worked for both of them. This took strong representation on both sides with agents who knew the drill, knew not to panic, and knew how to make everyone feel confident and informed about moving forward positively.
It was such a pleasure to help make this relaunch a success - I'm thrilled to have been involved and the new buyers will enjoy the unit for years to come in a fabulous Westwood location.