Life in Southern California is a culmination of the freshest smoothies, the bluest oceans, and the sunniest skies. It also features some of the most beautiful real estate available nationwide. Southern California has remained one of the most desirable places to live in the state. With the
Pacific Coast Highway
offering scenic views up and down the coast, national parks at your disposal, and some of the best dining and shopping in the world, SoCal truly offers something for everyone.
In particular, Venice, CA, real estate is ideal for homeowners looking to dip their toes in the sand and enjoy the perfect life on the water. Venice luxury real estate invites you to imagine yourself in the most beautiful place in Southern California while living in an equally stunning home. If the thought of moving to Venice has ever crossed your mind, here are some key bits of information about the town.
1. Venice's amenities
Whether you are alone in searching for the perfect home overlooking the ocean, or an expecting family hoping to settle down in the home of your dreams with views of both the sea and the hills, Venice luxury real estate offers something fitting for everyone. From its excellent private schools, access to beautiful parks and hiking trails, and available memberships at a golf course with a lovely country club, Venice luxury real estate promises buyers opportunities to experience an expanse of amenities.
Linnie Canal Park
is a highly-renowned grassland with a pond, carved walking paths, and plenty of seating options. Closer to the ocean are the
Marina del Rey Inlet and Park
, which provide captivating views of the waters with the chance to see seals! These parks are just two of many local favorites of the Venice area that give homeowners an easily-accessible option to step outside and enjoy the sights!
For those seeking more active time outside, homes for sale in Venice offer access to a wealth of beautiful paths that are perfect for biking, hiking, and running. Given its coastal location, Venice guarantees some of the best ocean view hikes that require minimal effort for maximum enjoyment.
The Venice Beach Walking Trail
and the
Venice Beach Boardwalk
are two visually stunning options for walking, hiking, and biking, with incredible oceanfront views and access to the nearby Venice Park.
Several luxury golf courses and country clubs are also available for Venice residents.
Penmar Golf Course
offers members a beautiful green, friendly staff, and highly rated dining options. Penmar also hosts events every Wednesday, featuring live bands and great food, allowing locals to meet and get to know each other.
2. Academic opportunities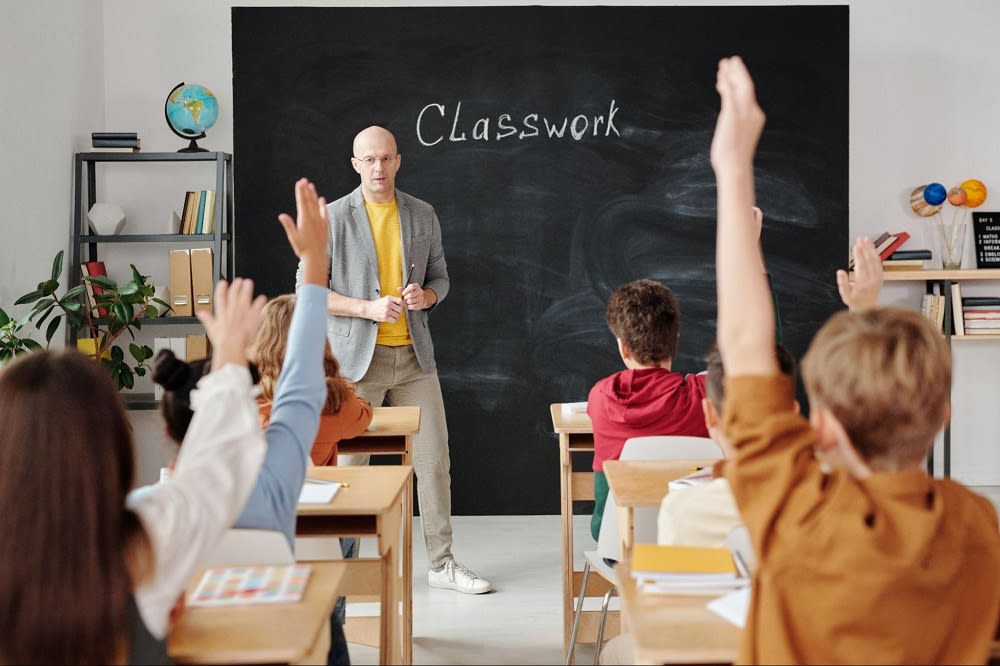 Suppose you're moving into Venice real estate as a family. In that case, you'll be happy to know there are numerous top-rated academic institutions for those potential homeowners that are parents looking for proper schooling for their kids, young or old. Educational institutions such as
Ecole Claire Fontaine Private School
,
St. Mark Elementary
, and the
Acton Academy
grant children ages 2 to 18 the opportunity to express themselves in exemplary academic environments with the guidance of esteemed teachers and faculty. Having such good schooling available in Venice takes any pressure off parents hoping to find the best opportunities for their children. Considering these schools offer dozens of extracurricular activities and sports that can further progress a child's development and prepare them for success, that stress is alleviated and then some.
3. Upscale wining and dining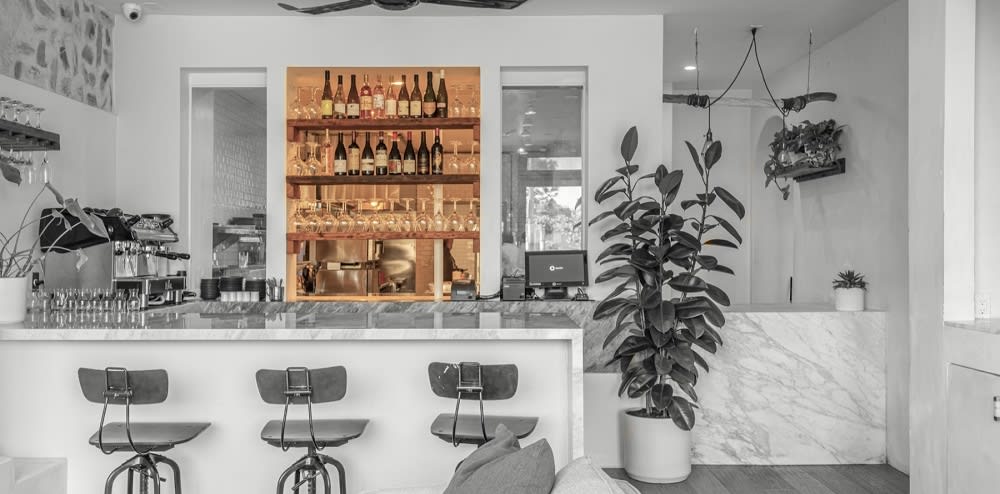 Photo courtesy of Plant Food + Wine
Homes for sale in Venice are in a prime location in Southern California for shopping, dining, and entertainment. Just south of Los Angeles, Venice offers endless opportunities to indulge in experiences unique to the lavish Los Angeles lifestyle while still boasting a clear-cut separation from the busy downtown lifestyle. Being away from that hustle and bustle ensures homeowners adequate privacy and intimacy in their homes.


Dining in Venice welcomes all food connoisseurs with the chance to satisfy their taste buds at various casual and high-end restaurants. Offering options from vegan food to Italian cuisine to delicious Mediterranean delicacies, Venice provides nothing but the most outstanding dining options.


Plant Food + Wine
,
Felix Trattoria
, and
Gjelina
are among the best dining experiences in the area. Plant Food + Wine offers customers an undeniably pleasant atmosphere and meals prepared by talented five-star chefs with a beautiful outdoor patio shaded by big leafy trees.
In addition to relishing in the unbeatable dining, locals can relax in style at the same time. Venice is known for its private and upscale beach clubs and lounges. At
High Rooftop Lounge
, customers are encouraged to sit back, relax, and enjoy the view. This combination restaurant and nightclub offers outdoor seating with outstanding meals and drinks and the opportunity to watch the perfect Venice sunset.
4. High-class shopping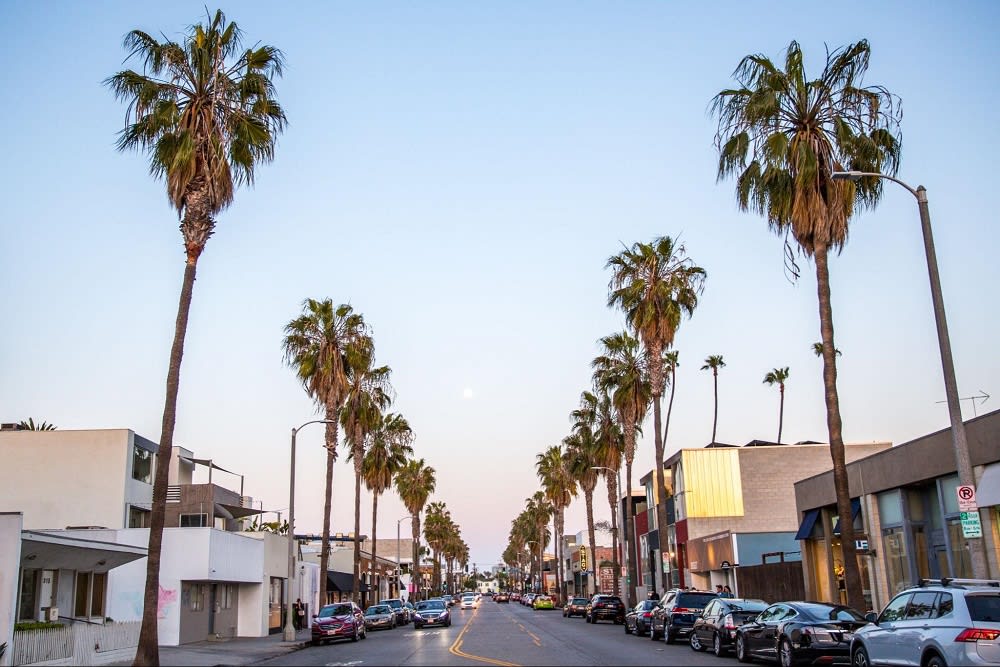 Photo courtesy of Abbot Kinney Boulevard
Though it seems too good to be true that Venice offers potential homeowners the fresh opportunity to have great schools, food, and views, it just keeps improving! Venice is known for its irresistible boutique and designer shopping.
Abbot Kinney Boulevard
is considered to be the Rodeo Drive of Venice. With dozens of name-brand stores and stylish independent boutiques, there is enough shopping on this boulevard to occupy an entire Saturday afternoon! However, Abbot Kinney has something Rodeo Drive does not: every first Friday of the month, the boulevard hosts a luxury food truck meetup featuring some of the best food in Southern California. How could you pass up the chance to shop at some of the best stores in SoCal and enjoy some of its best food?
If you know it's right for you
Southern California cities and towns pride themselves on being the best of the best. Whether it be food, housing, or fashion, Venice truly shines when the spotlight is on the town. If the life that comes from indulging in luxury Venice real estate sounds like your dream come true, allow that spotlight to shine on you by contacting esteemed luxury real estate agent Stormie Leoni. She's one of the most acclaimed luxury real estate agents in the area, having sold some of the most beautiful homes in Southern California. Stormie Leoni has established herself as an expert in the field and
contacting her
is a great step toward finding the perfect luxury home in Venice.