The new water restrictions are upon LA as city leaders try to contend with this drought! Under the conservation measures announced by Garcetti on May 10, outdoor watering will be restricted to two days per week, down from the current three, with watering permitted at odd-numbered street addresses on Mondays and Fridays, and at even-numbered addresses on Thursdays and Sundays.
That's why I'm recommending my clients Take Advantage of LA's Drought Resistant Landscape Program! According to LA DWP "The Residential Drought Resistant Landscape Incentive Program will pay single-family residential customers $1 for each square foot of turf removed and replaced with drought tolerant plants, mulching and water-permeable hardscapes. Customers' plans must be pre-approved by the LADWP prior to installation and evidence of installation must be provided after the landscaping is replaced in order to receive the rebate. LADWP's Water Conservation Division staff will conduct pre-and post-audits of all applicant's landscapes." Click here to learn more
Here are 4 Ideas to Create the Drought Resistant Landscape of your Dreams
1. Consider Pea Gravel
This little stone makes everything tres chic! Check out this pea gravel yard from 214 5th a sweet Craftsman I sold in Venice.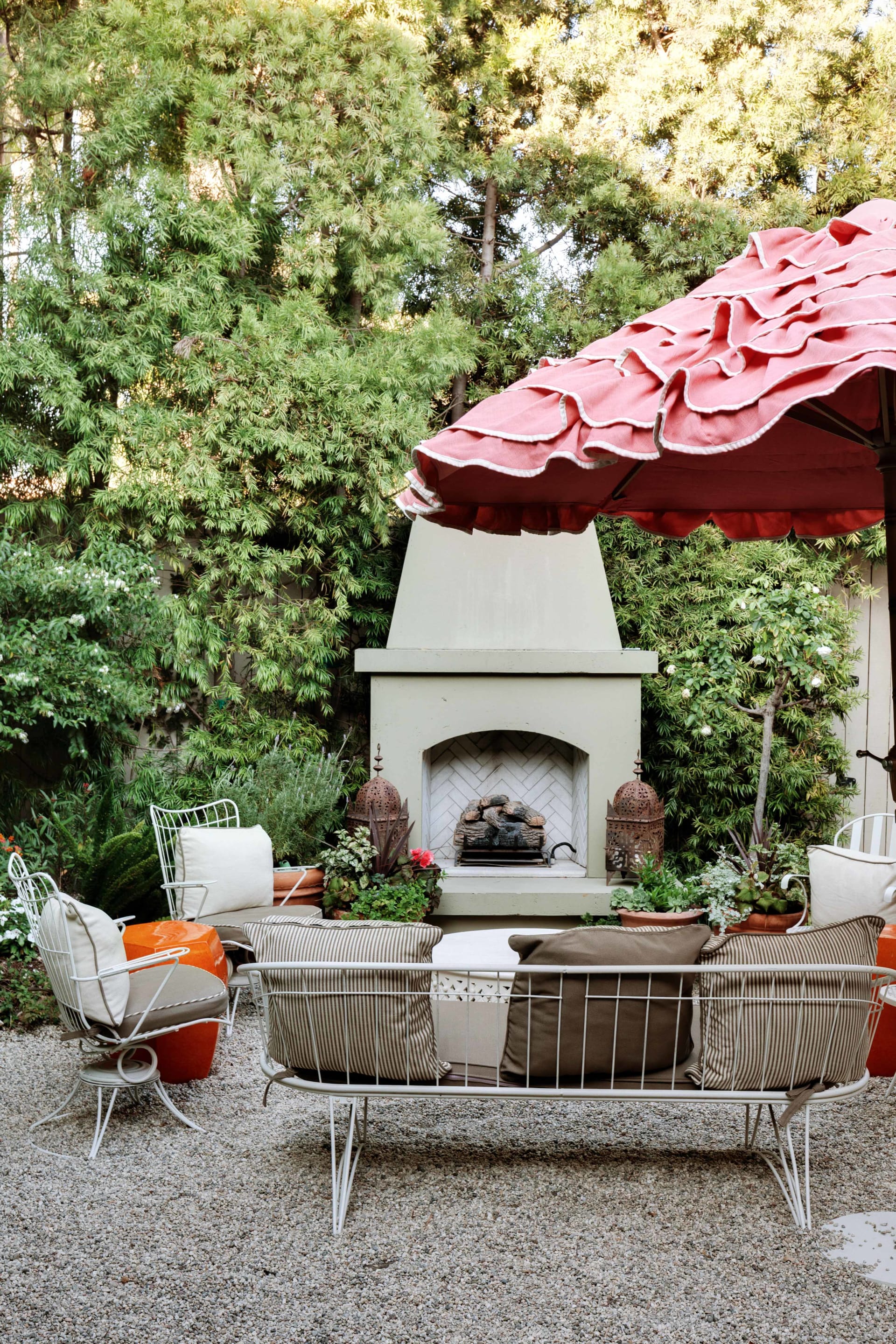 2. Deconstructed Granite, or "DG"
DG always gives me major resort vibes. I loved the gardens at 663 Oxford while I sold in Venice. This Spanish Modern home really gave me resort vibes.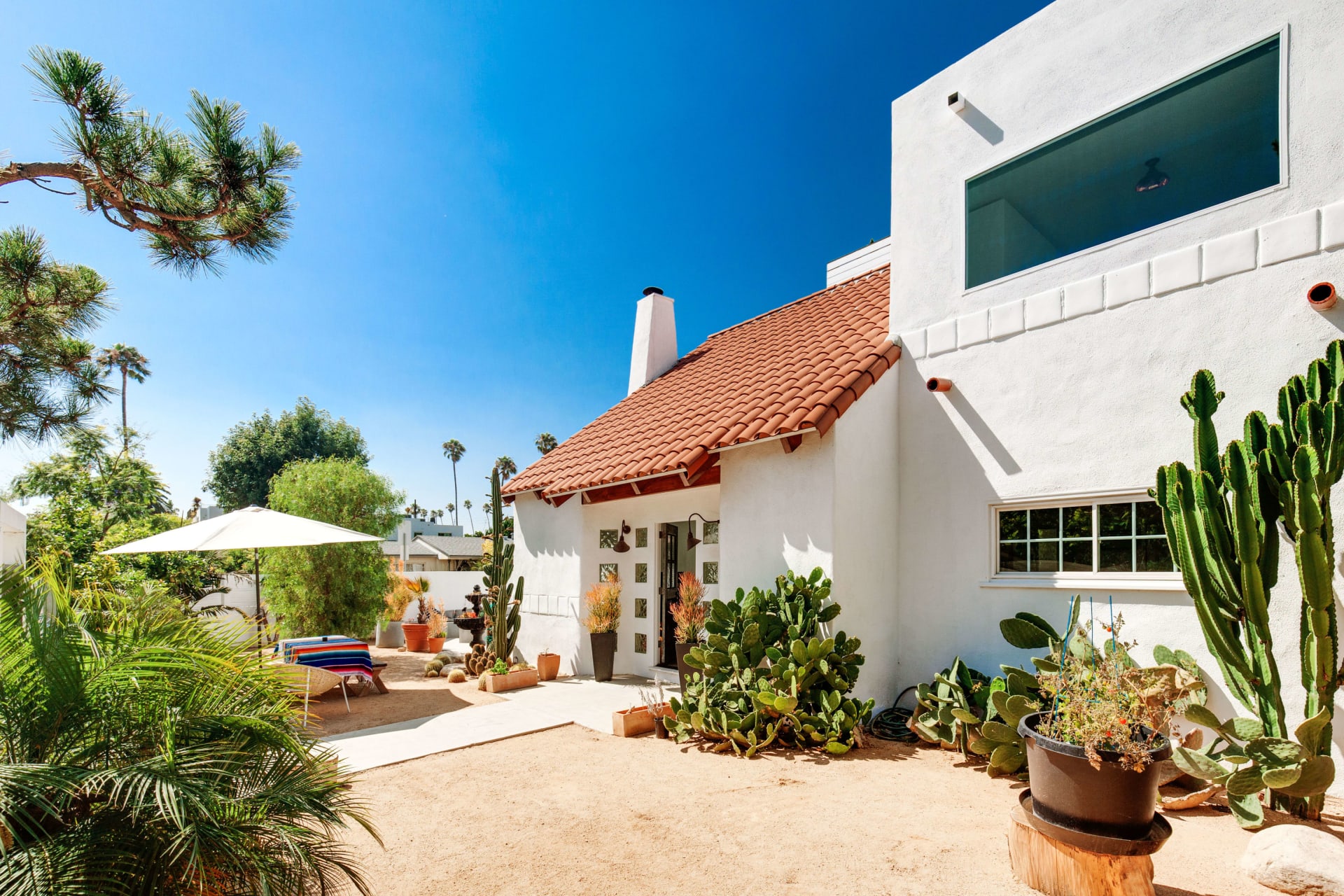 Also this firepit area at 218 5th Ave was so beautiful and low maintenance!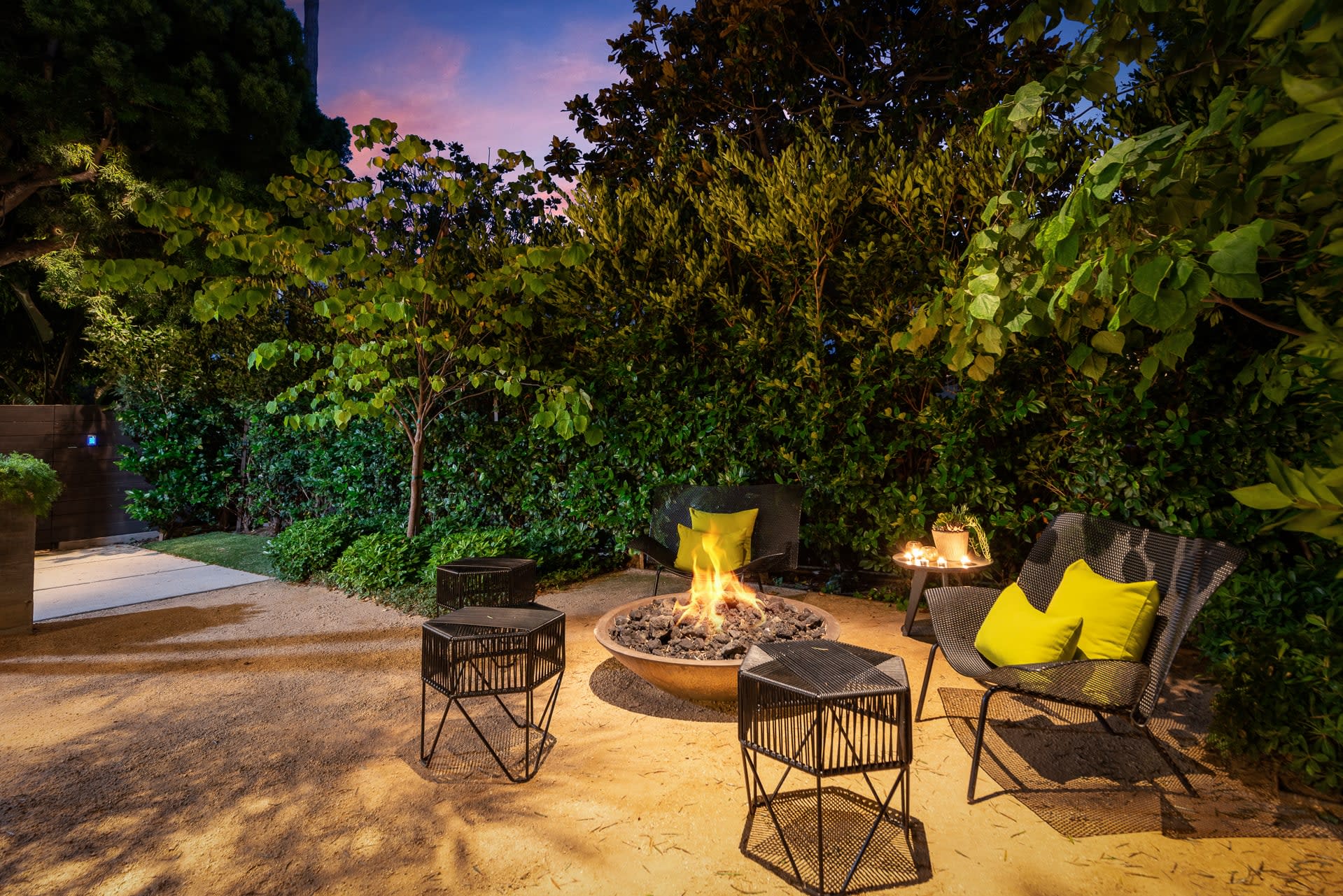 3. Artificial Turf
The artificial turf I install at listings always pays for itself! It's such a great investment, people love it, it looks real, and it's that green lawn look for those of us who just can't quit lawn life.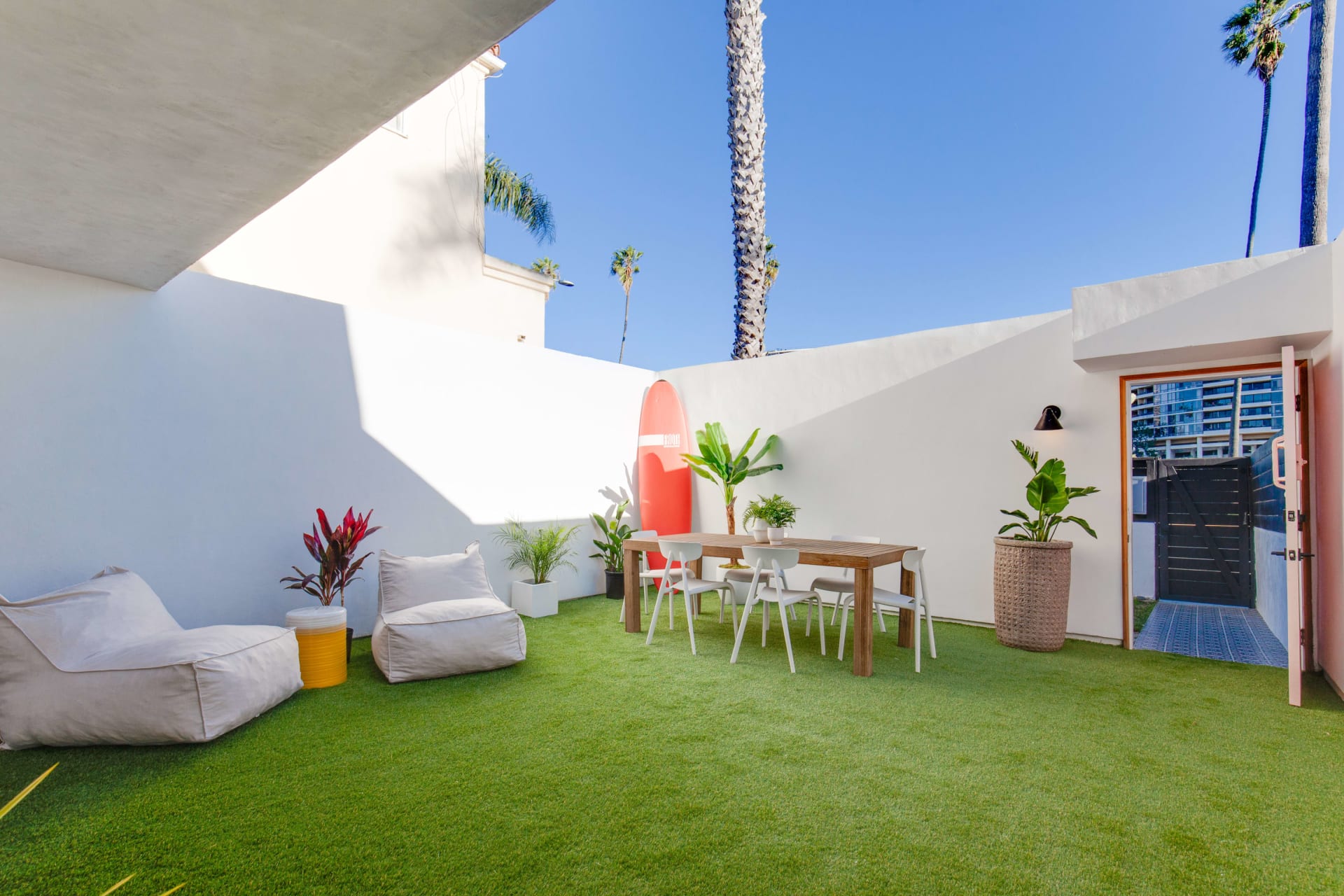 4. Olive Trees
I'm already dreaming up the ways I can put Olive trees all over my property! They're so classic, they hold up so well in warm drought conditions and they have this escapist look I love. I think it's the leaf shape that does it for me. You can really elevate an Olive tree, or make it feel casual.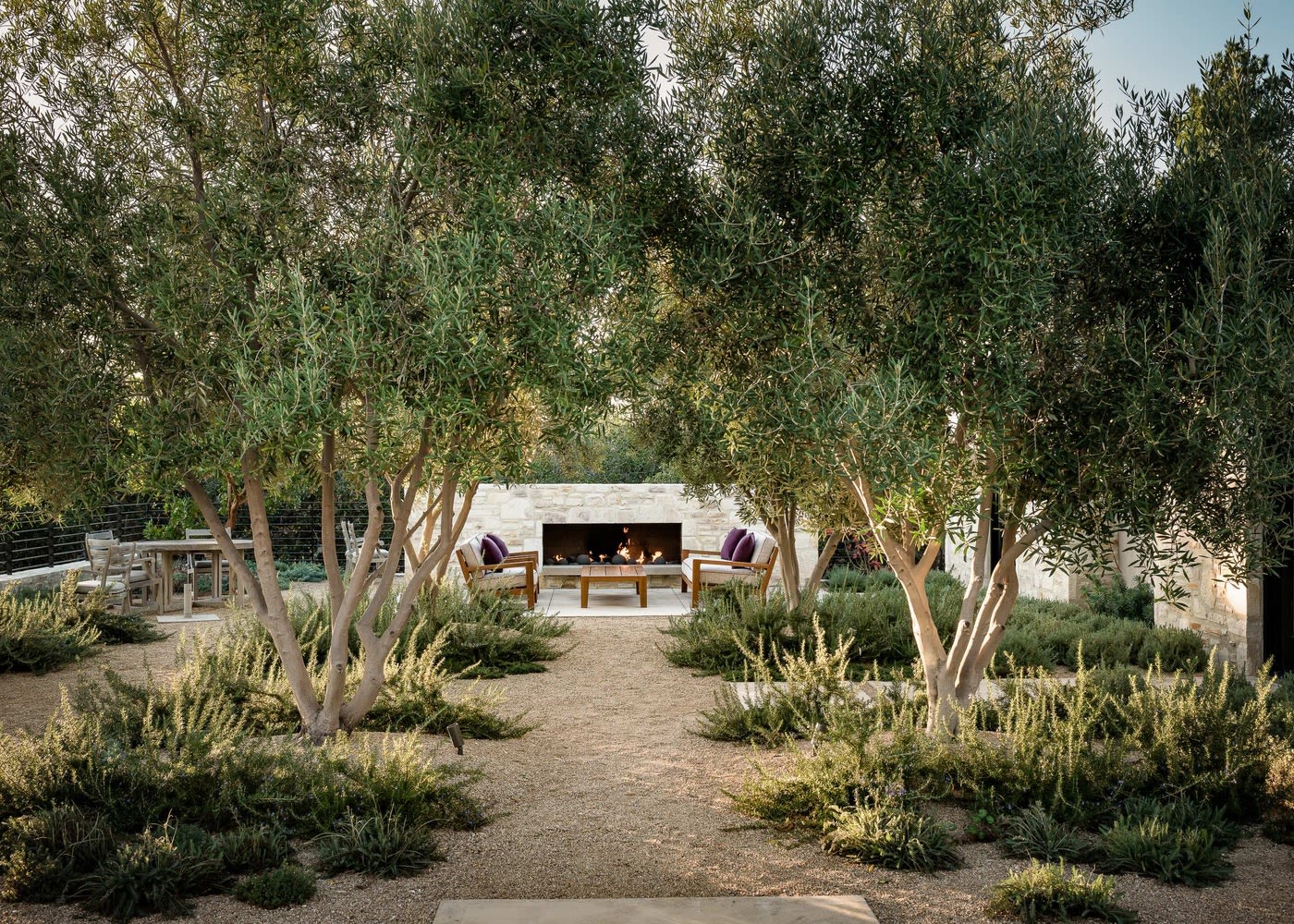 Some Additional Water Saving Tips
-Make sure you have rain barrels attached to your gutters so that when it does rain you can grab that water baby! Learn more here
-Consider bringing a bucket into the shower so that you capture runoff water and use it for outside watering (I haven't done it yet but ). I also use my water from washing larger items like my blender out and throw it on my lawn.
-Upgrade your appliances to low-flow energy-efficient appliances - LA has rebates for this too! Click here for details
-Get a shower timer - LADWP gave me one that is for 5 min. I usually can't stick to just 5, but it keeps me super motivated to get in and out with more intention.