P+G, the owners of 837 11th St, are those people you meet and never want to say goodbye to. They are a lovely couple who met as children, and ended up getting married years later after re-connecting as adults. In addition to being amazing people P+G made some great decisions that made their sale a success!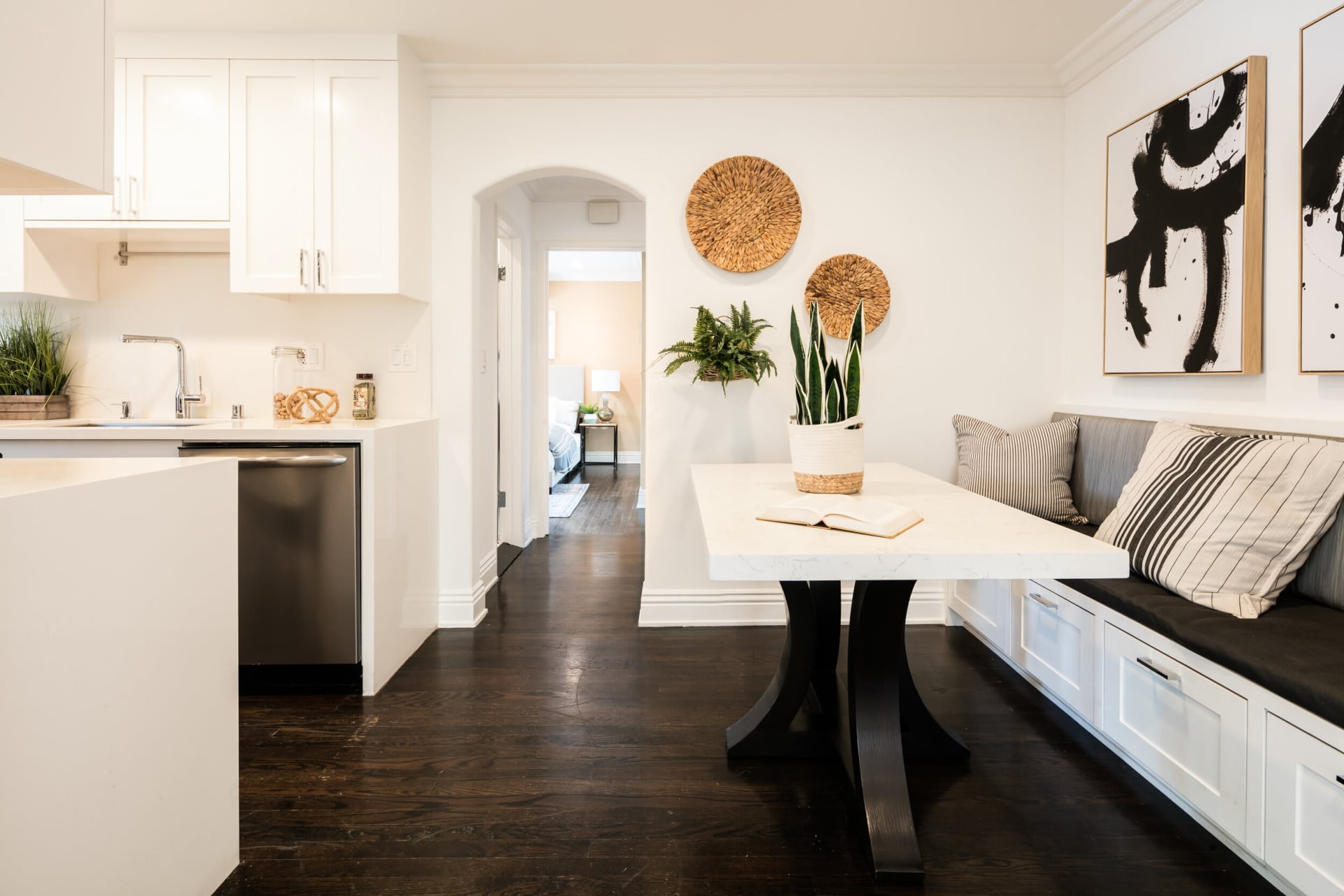 Here's how we started a bidding war for this sweet home by the beach in a building that needed earthquake retrofitting:
Marketing! We marketed the owners' updates aggressively! P+G's building was built at a time when you didn't need AC in Santa Monica, and still today many units that were built before the 90s don't have AC by the beach. While not a deal-killer in the entry-level market, it is a common feature buyers want today as temps rise. P+G decided to install low-profile mini-split systems throughout the unit at the same time that they installed in-unit washer dryer! These were two very valuable upgrades that buyers LOVED when they toured the home. We made sure EVERYONE knew the value of these upgrades and their rarity in this price point. We also worked to create a cross-platform marketing strategy that included digital, social, and print marketing (yes print is still important) so that every buyer searching for a home under 1m in Santa Monica saw this baby. Eyes eyes eyes! We need eyes on the property!
We Prepped Right! Using the Compass Concierge Program we were able to prep the unit with little upfront costs to the sellers and were reimbursed through the proceeds of the sale. We retiled a bathroom, did touchup painting where needed and completely staged the unit. P+G had called this space home for 20 years and they had done an amazing job updating it and keeping it beautiful. However, they had outgrown the space and it was looking a bit crowded. We also had some colorful walls which were fun, but for sale, I almost always recommend going back to a blank canvas white. The reason is twofold: First, white walls help brighten the space and make it feel larger. Second, It's hard to find someone who will use the white walls as an excuse not to like a space, but it's easy to find someone who will hate a red wall…so just appeal to as many people as possible when prepping to sell. This has become more important with the rise of "Instagram Culture" where young buyers feel like they need to buy a curated home. Imagination is not a gift all have so staging helps us show the potential of a great space and reach those buyers who just don't have "vision."
We Disclosed From the Start: P+G knew that there was an Earthquake Retrofitting Assessment coming up and they did not want that to complicate the transaction. We made sure to disclose from the start and as that creates some anxiety for buyers they made sure to offer a credit to help get this done, and account for that in countering purchase prices so they also hit their desired bottom line. This avoided what I call "the reveal," the moment created when the buyer who is already usually scared (buying your biggest investment/your first home is emotional and expensive no?) latches on to a bump in the road they didn't know about and fixates on it to the point that they lose their minds and eventually the deal.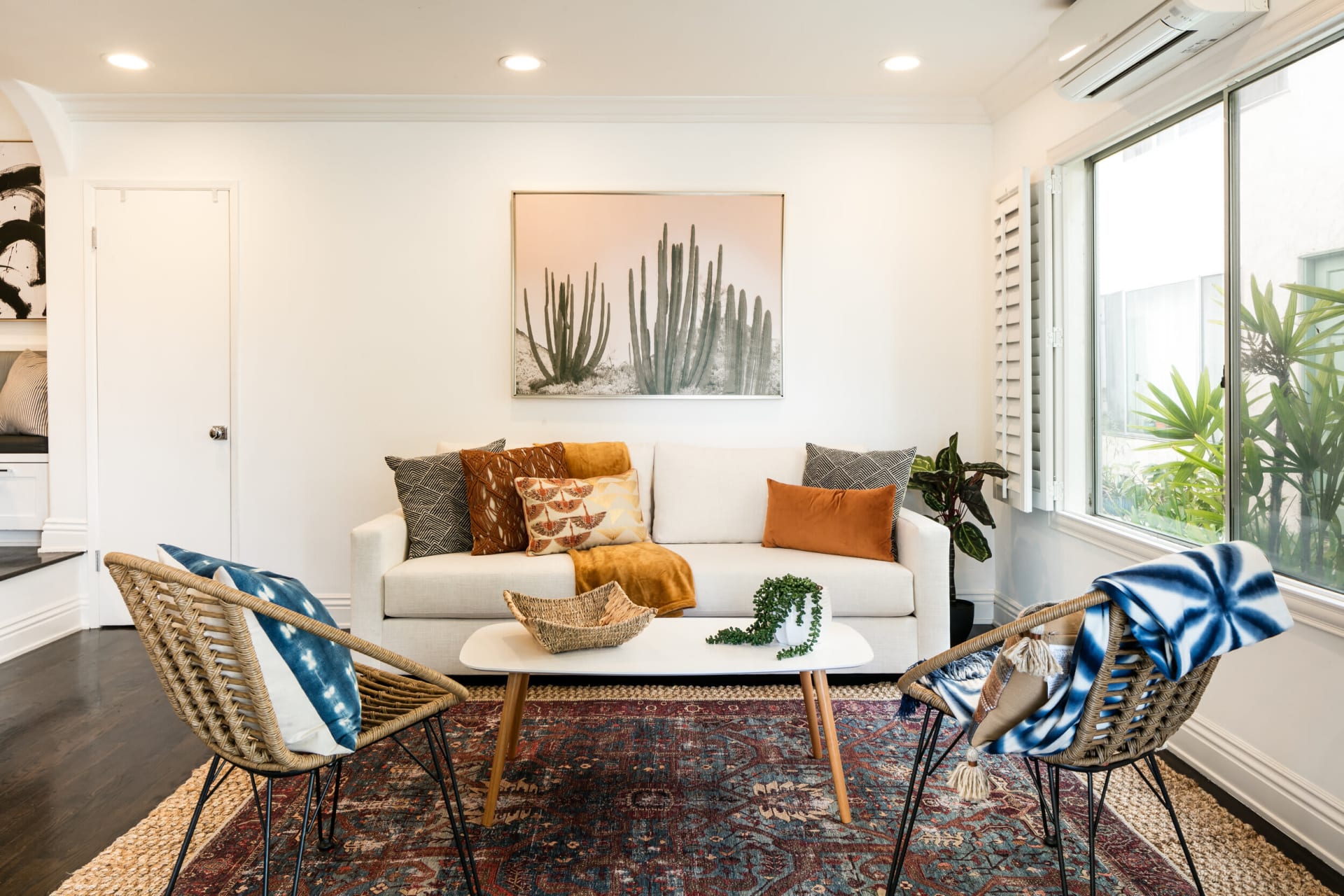 It's also worth saying that the owners had made great choices from the start when they purchased this home. They were shrewd when selecting their unit as they picked a front-facing unit with parking. If you're a condo buyer and your budget allows select a front-facing unit! They always feel more like single-family homes and offer more privacy as you usually have fewer shared walls. If you live in LA I don't really need to tell you how important parking is - but I'll do it anyway! The convenience pays for itself at resale and this place had a shared garage AND driveway parking. #winning.
Ultimately, we received multiple offers on this sweet home. After two weeks on market we were able to select the perfect balance of price and terms that worked for the seller. We had a smooth transaction as the sellers had invested so much in updating and had listened to all of my advice in preparing their unit before the sale. I am sad I don't get to speak to them every day anymore - but so happy they could leave their home of 20 years feeling like they got a great price, and terms after following all of my suggested guidance on presentation and pricing!